New Hire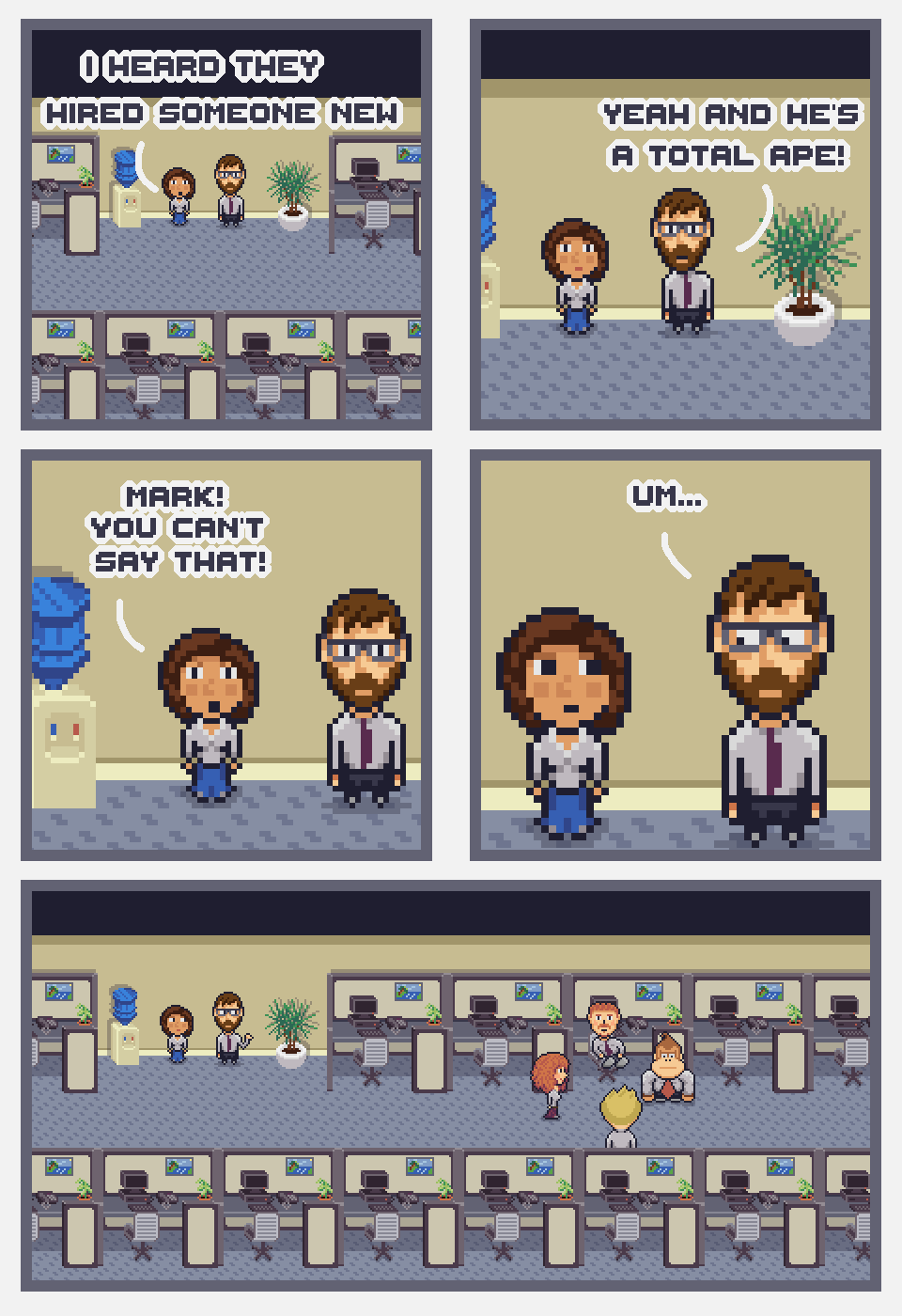 Transcript
Deb: "I heard they hired someone new"
Mark: "Yeah and he's a total ape!
Deb: "Mark! You can't say that!
Mark: "Umm.."
Last Frame: Camera zooms out to reveal that the new employee is literally an ape, gorilla to be specific, dressed in business casual and talking to other co-workers.
About Survive The Day Comics
Survive The Day Comics are pixel art comics by Lou Bagel about surviving the work day and odd co-workers.
Pixel Rotator
Just because.