When it comes to showing appreciation for our grandmas, it's all about finding that perfect gift that encapsulates their unique charm and personality.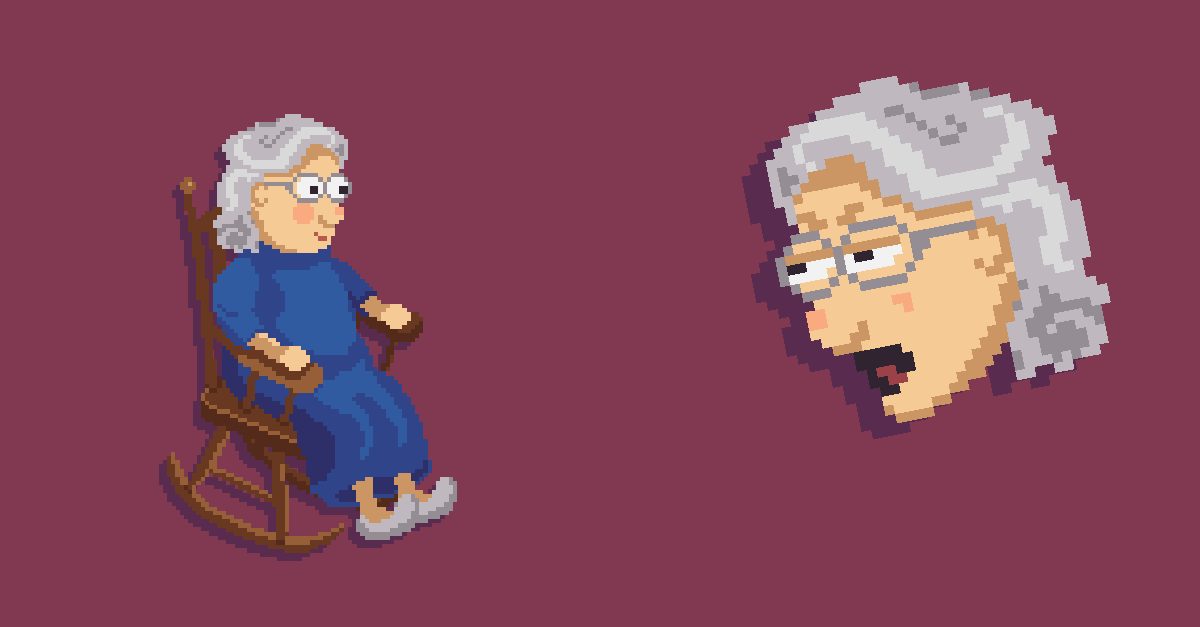 Whether she's the guardian of her cherished coffee mug or the queen of her rocking chair, we've got just the right gifts that celebrate the one and only Grandma in your life.
"Hand's off Grandma's Mug"
A Mug Worth Protecting!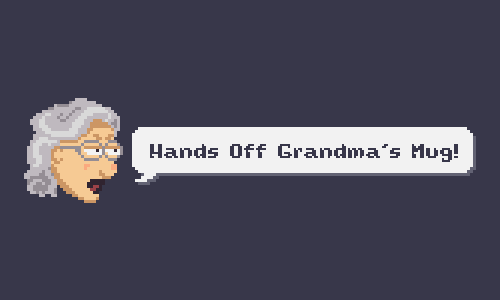 Grandma's morning ritual just got a whole lot more entertaining! Introducing our exclusive pixel art coffee mug featuring a picture of Grandma with an adorable frown and the witty caption "Hand's off Grandma's Mug". It's the perfect way for her to stake her claim on her favorite brew, ensuring no one gets too cheeky with their coffee cup selection!
Buy Here
This playful mug not only showcases your grandma's feisty spirit but also adds a delightful twist to her daily routine. Imagine her chuckling every morning as she sips her favorite brew from this one-of-a-kind mug. It's a gift that's sure to bring a smile to her face every single day!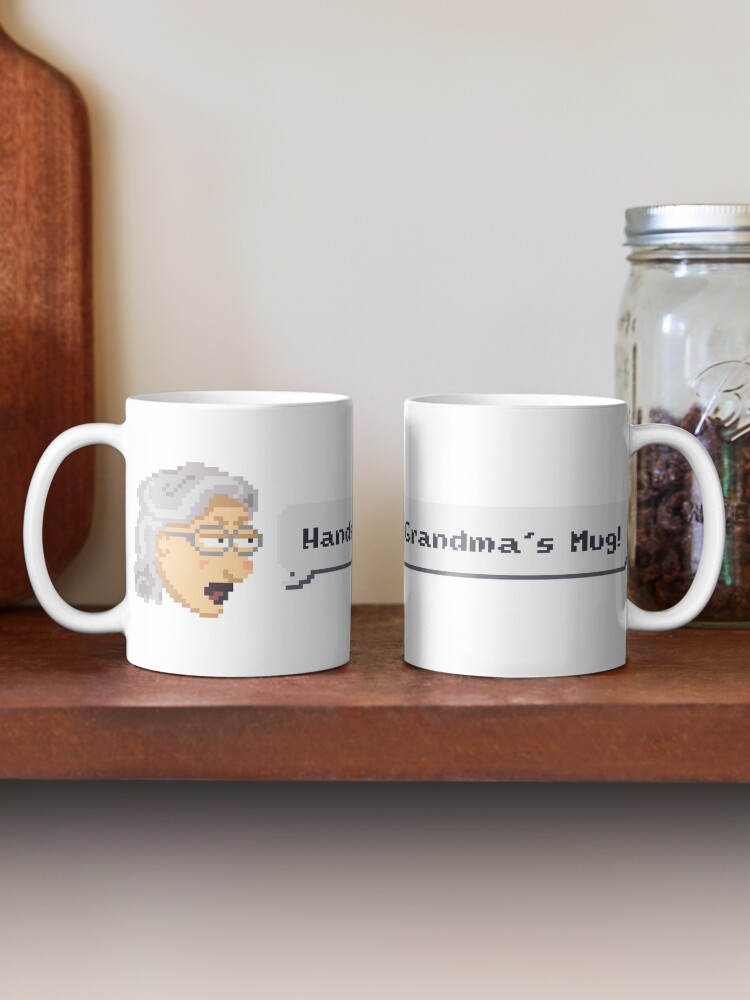 "Grandma Rocks"
A Tee That Speaks Volumes!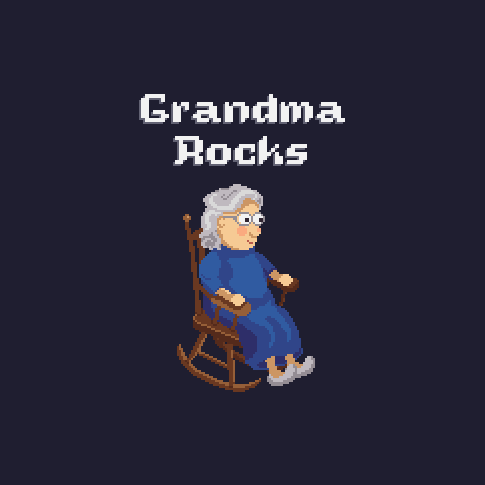 For the grandma who knows how to kick back and enjoy life, our "Grandma Rocks" pixel art t-shirt is a must-have addition to her wardrobe. Picture this: Grandma sitting in her favorite rocking chair, donning this stylish tee that proudly declares her status as the ultimate rockstar in the family!
Buy Here
Whether she's relaxing at home or out and about, this tee is bound to turn heads and spark conversations!
Note: this t-shirt is also available on Amazon. In my experience, the T-shirts from Redbubble are higher quality, but Amazon has cheaper and quicker delivery.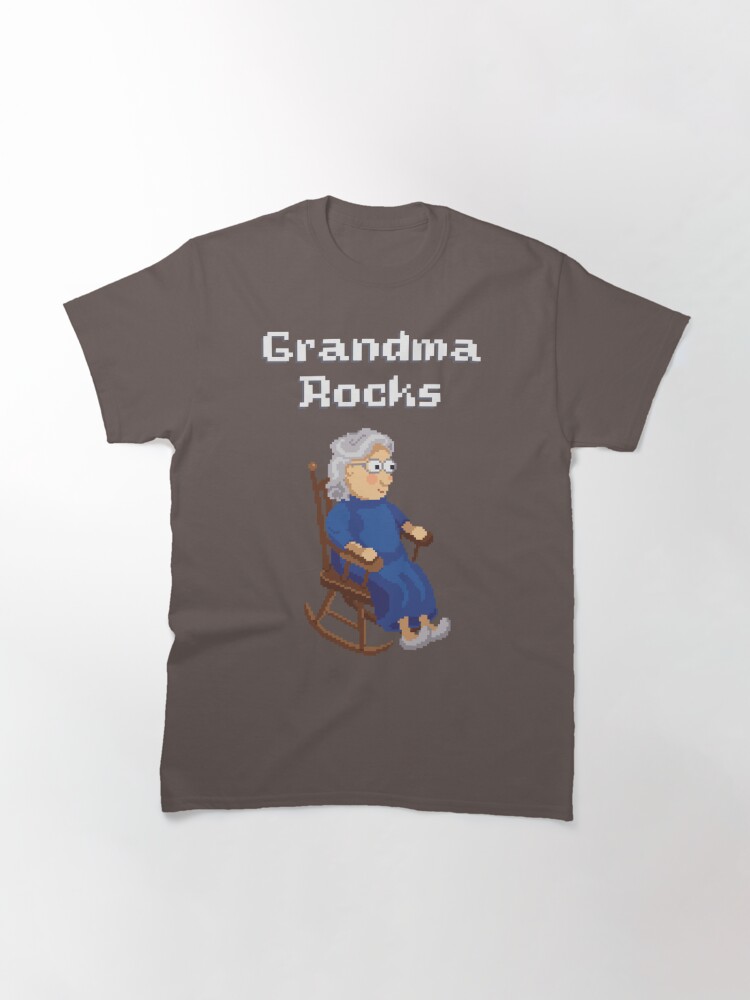 This collection of pixel art treasures is a testament to the incredible women we call "Grandma." Whether it's her morning coffee ritual or her relaxing moments in the rocking chair, these gifts are designed to bring a smile to her face and warmth to her heart. Embrace the playful spirit and add a touch of whimsy to your grandma's life with these unique presents. Head over to our Redbubble store now and let Grandma know just how much she rocks!
Remember, it's not just a mug or a tee; it's a token of your love, wrapped in pixelated perfection!
Pixel Rotator
Just because.