Fresh Errors: QA Shift Change
Quality Assurance Shift Change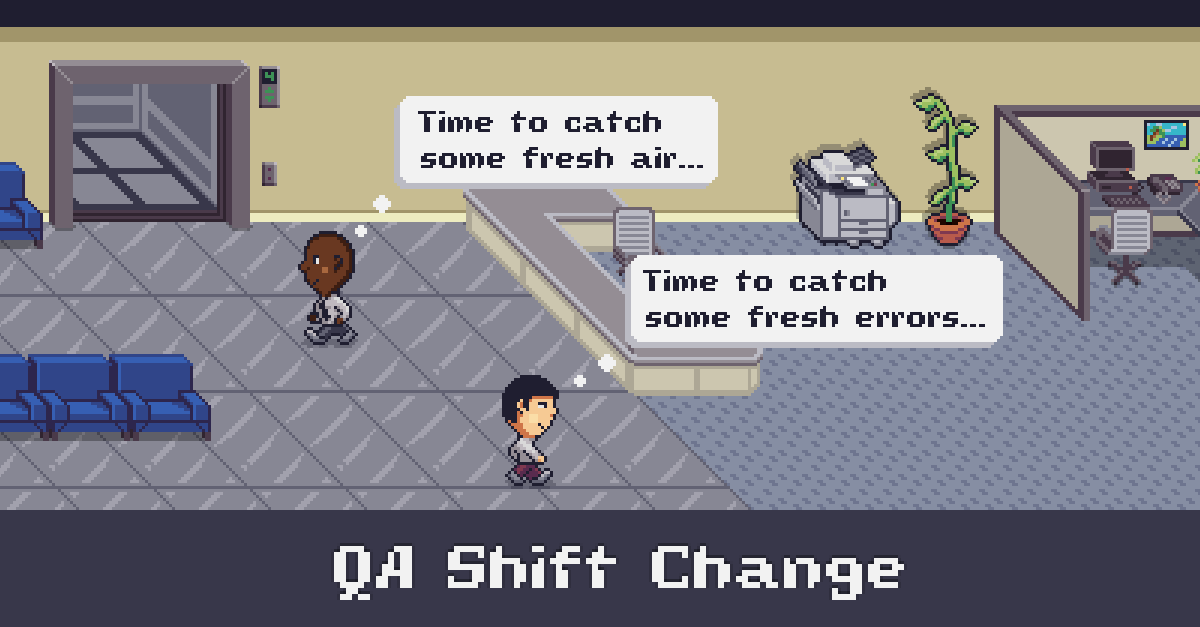 Captions
Describing cartoon for accessibility purposes:
Worker walking towards elevator thinking "Time to catch some fresh air..."
Worker walking from elevator towards cubicles "Time to catch some fresh errors..."
Cartoon Caption reads "Quality Assurance Shift Change"
Inspiration
My brain being weird.
Native Size
Just for kicks, here is the cartoon uncropped and native size.

For the non-pixelartists, native size means one pixel is one pixel (as small as you can go on the computer), basically not upscaled. Thats how we draw em!
You Might Also Like