Fight That Diabolical Double Blank!
Save the hostage dominoes by bouncing them to safety! Get a match streak to fight back and bounce that bomb dominoe at Double Blank!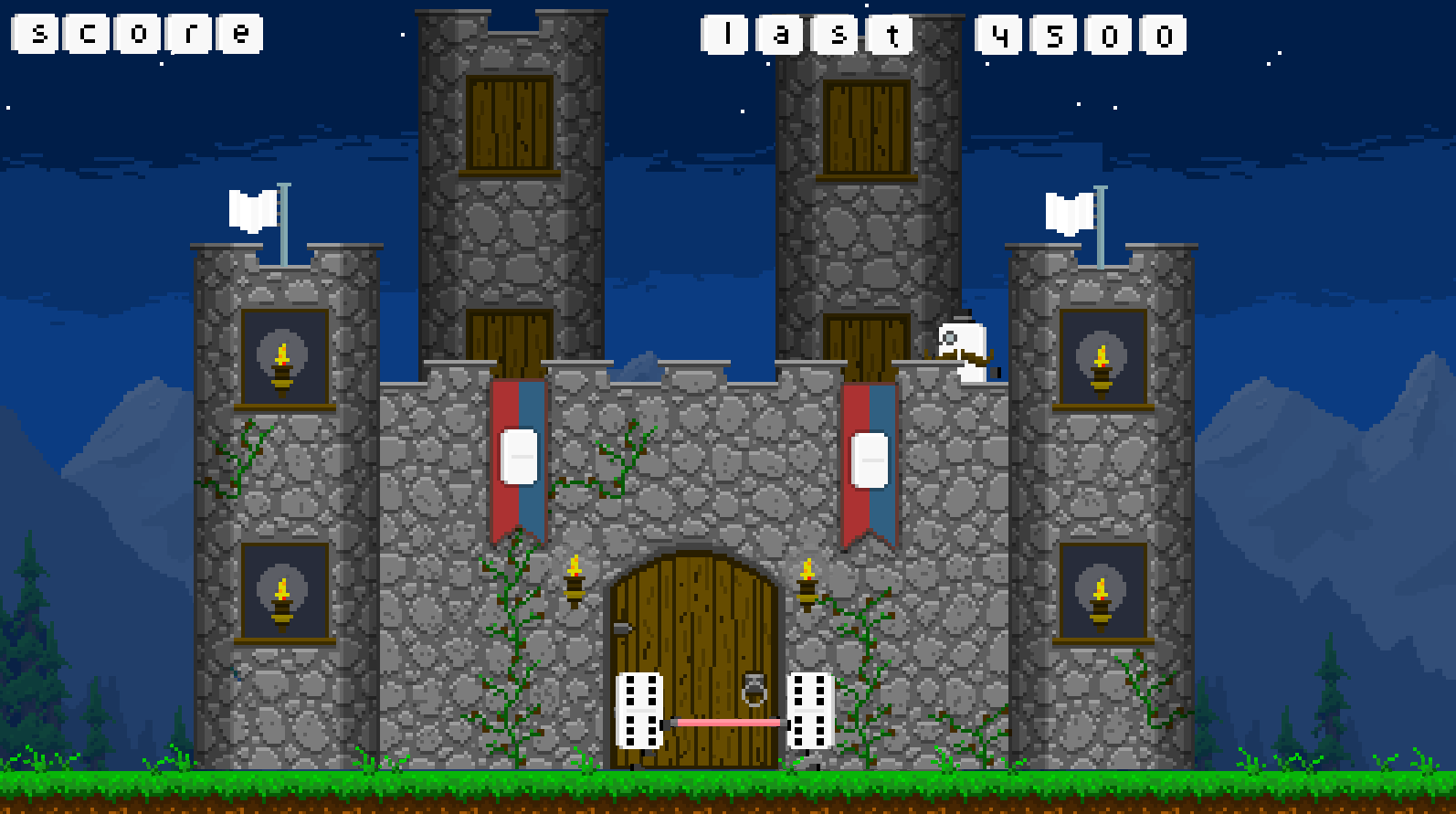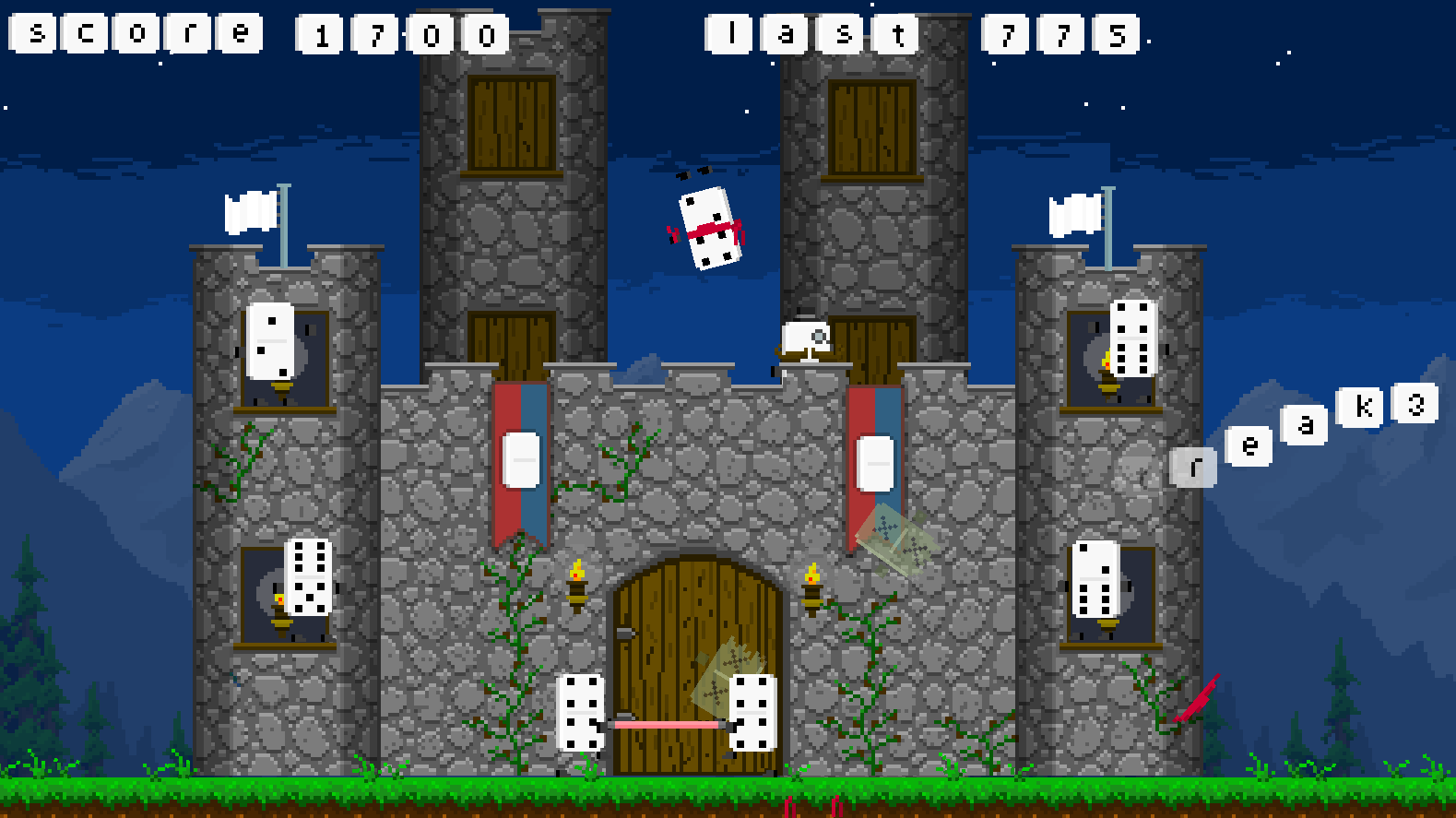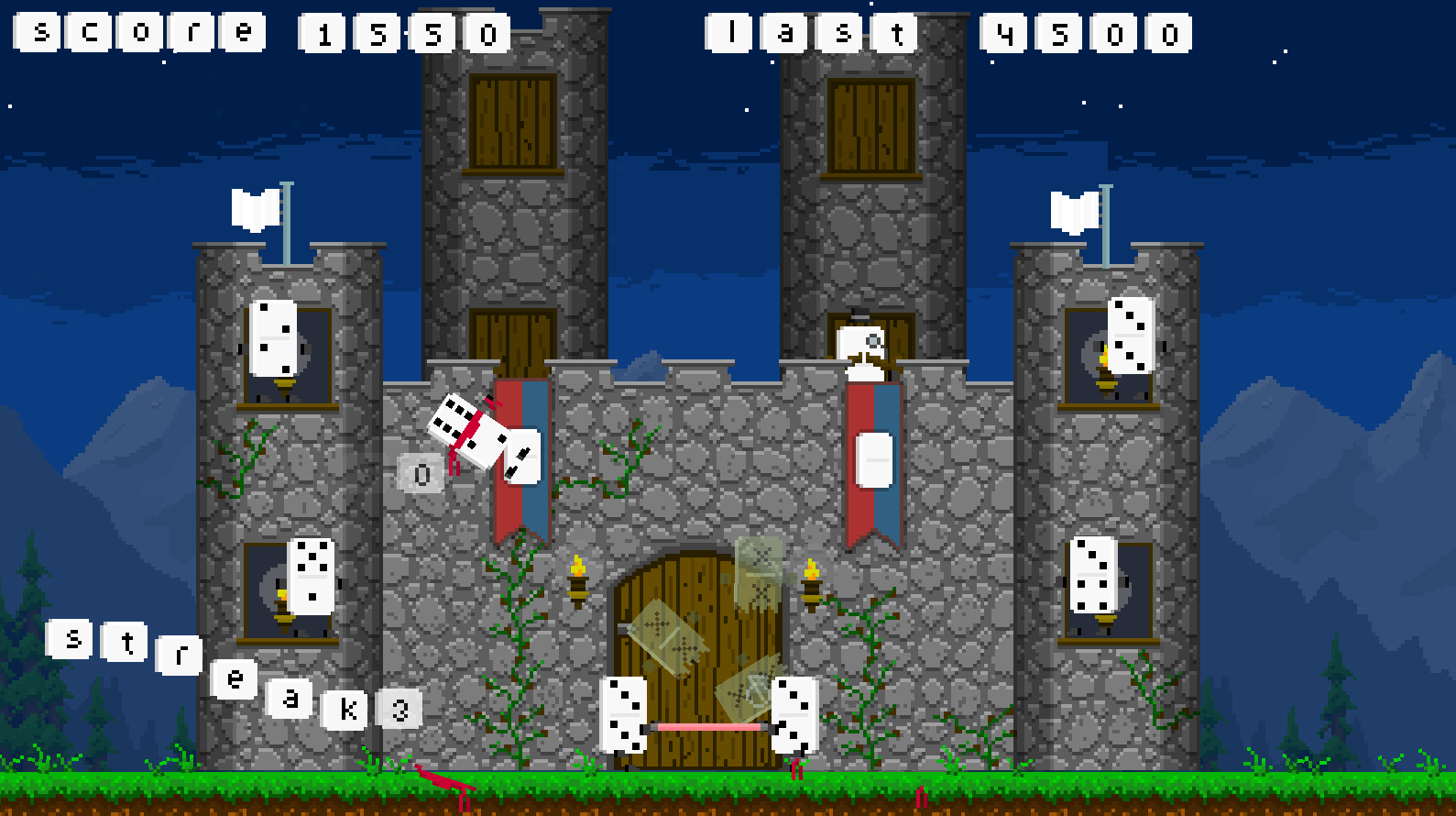 Quick Info
Title
Diabolical Dominoes
Tagline
Fight That Diabolical Double Blank!
Release Date
Jan 17, 2018
Plot
Controls
About
Other Links
Plot
Join our hero as he tries to stop the diabolical plan of Double Blank. To rid the world of all spots.
The aim here is simple. Bounce the dominoes onto the safety of the brown ledges.
Once up there match either number on the domino by launching another domino to the same ledge.
Dont drop them though or your catcher dominoes will lose some spots.
Get high enough streaks to throw bomb dominoes in the mix. Hit Double Blank twice with a bomb to take him out!
Controls
Tab: Fullscreen
Left/Right: move left right
Tap/Touch/Click: Click on one half of the screen to move in that direction, as alternate controls
About
Bagelshorts Production
Art by Pixelshorts. Dev by Lou Bagel.
A game about matching dominoes but also taking out the Diabolical Double Blank!
Pixel Rotator
Just because.