Productivity During Zombie Apocalypse
NOTE: WIP, not really any gameplay setup yet...
What eliminates zombies in the office while keeping productivity up? An office ninja! Keep an eye on the office to watch for any employees that are about to turn, but stay out of sight to not distract workers, as to not slow productivity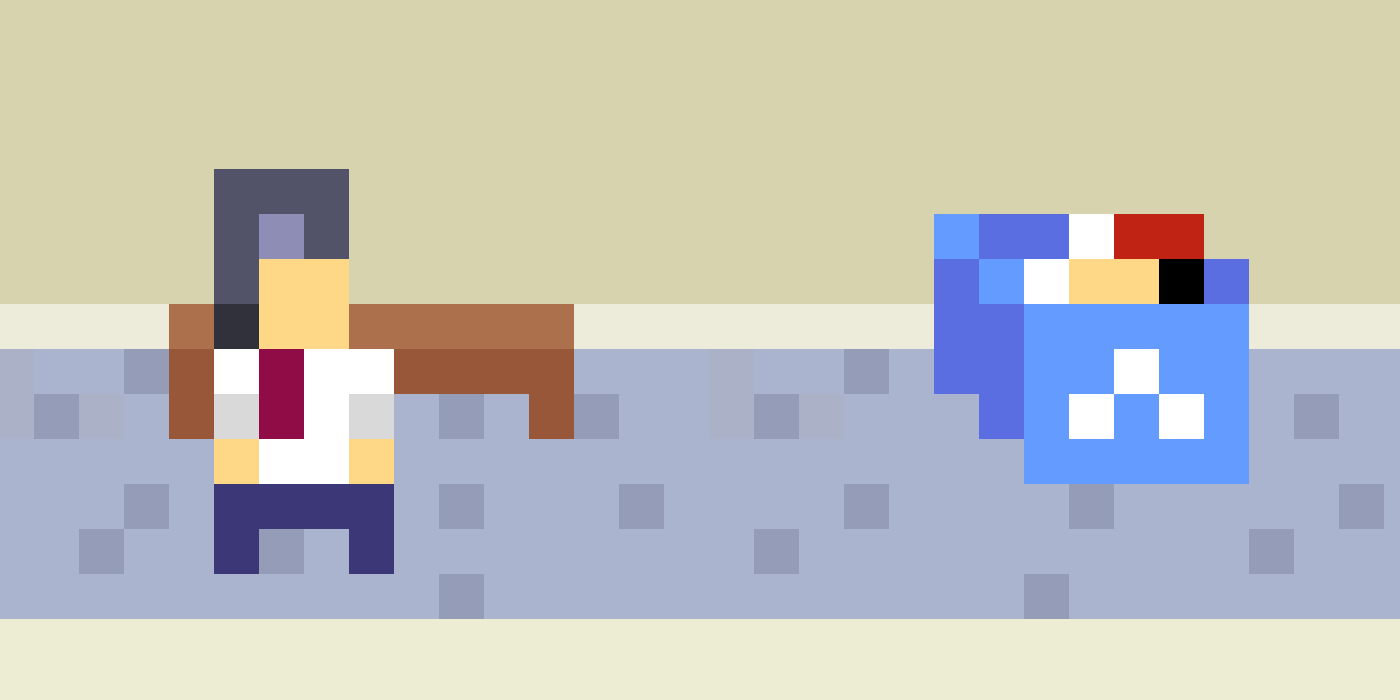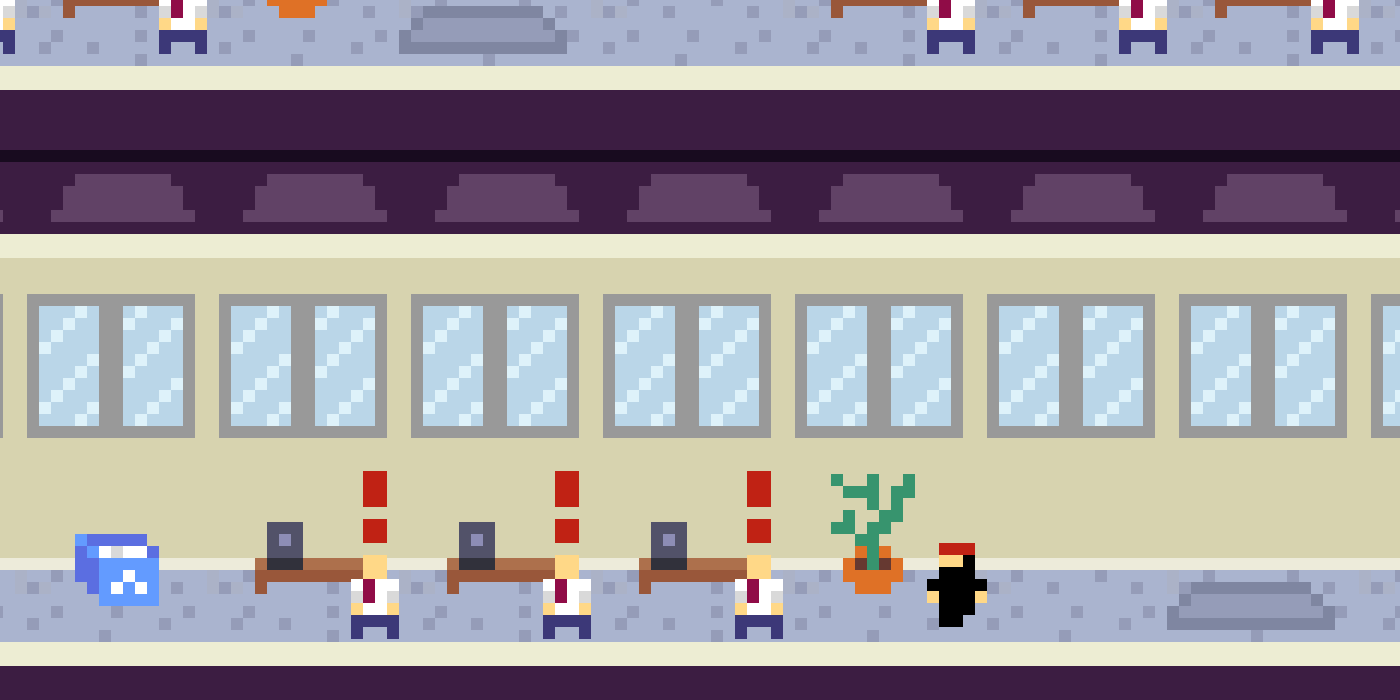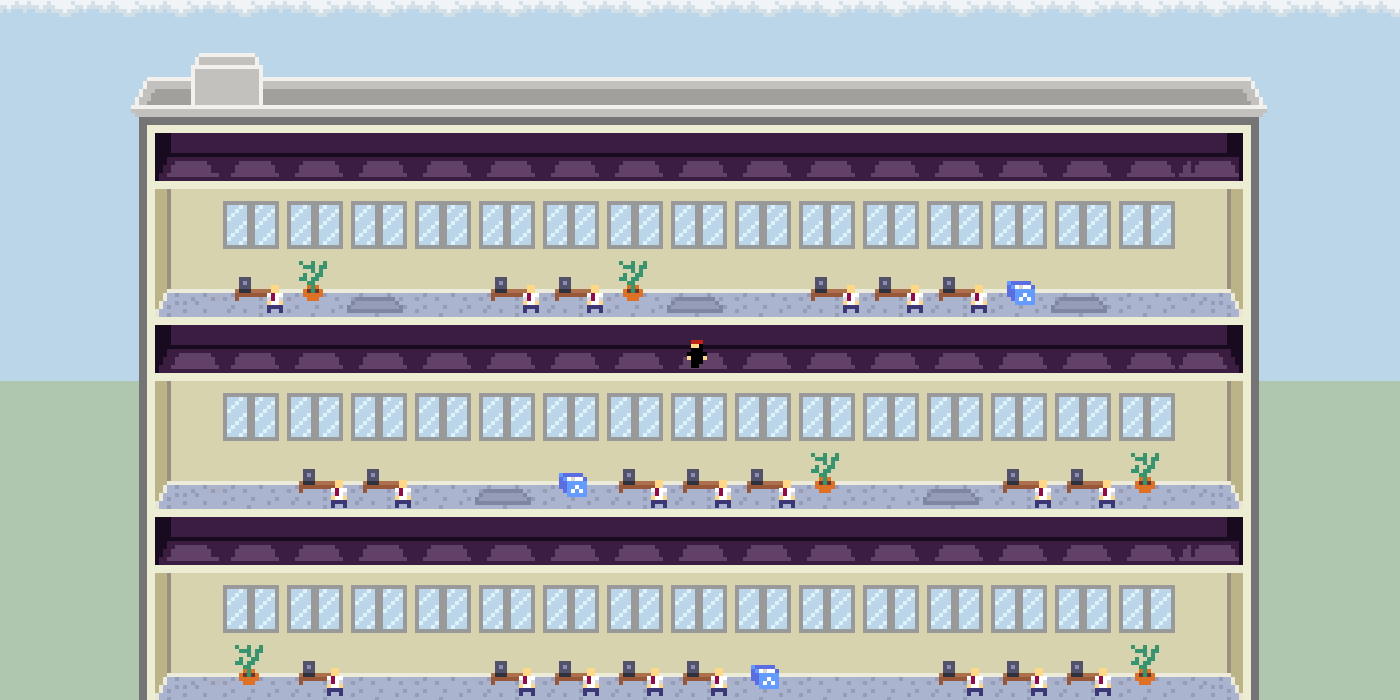 Quick Info
Tagline
Productivity During Zombie Apocalypse
Project Type
Unfinished Game
Release Date
July 26, 2018
Plot
The Zombie Apocalypse has broken out but a business still has to run! What to do?
Hire an office ninja!
As the ninja, you are in charge of keeping the office safe from zombie outbreaks. But you are also responsible for not being a distraction. Keep out of sight as much as possible while keeping the office safe!
Controls
Space

Hide in Recycle Bin
Hide behind Fern

Left/Right Arrow
Up Arrow

Jump
Jump through ceiling tile

Down Arrow
Tab

Go Fullscreen
To exit fullscreen press escape key
Note: some gamepad controls are also setup, but I'm not sure if those were finished
About
Not a lot of progress was made on this but I really like the vision of it. So I went ahead and uploaded to the website as-is in hopes it will keep it fresh on my mind and motivate me to work on it more.
Pixel Rotator
Just because.