Donut Perp!
Six co-workers are in the office. Nate brings six donuts. After returning from stepping away, all six are gone with none left for Nate himself. Can you help Nate find the Donut Perp who took 2 donuts???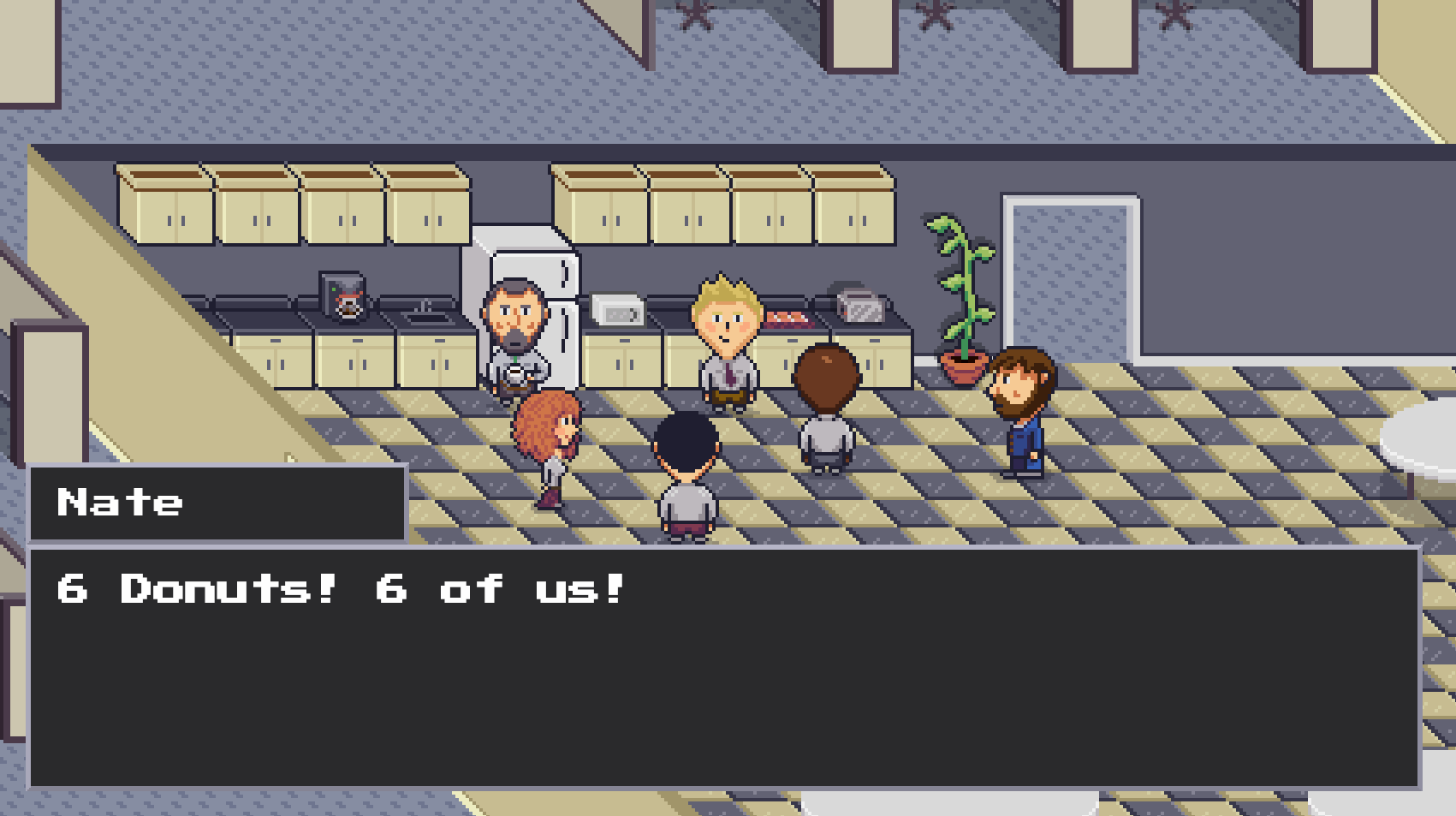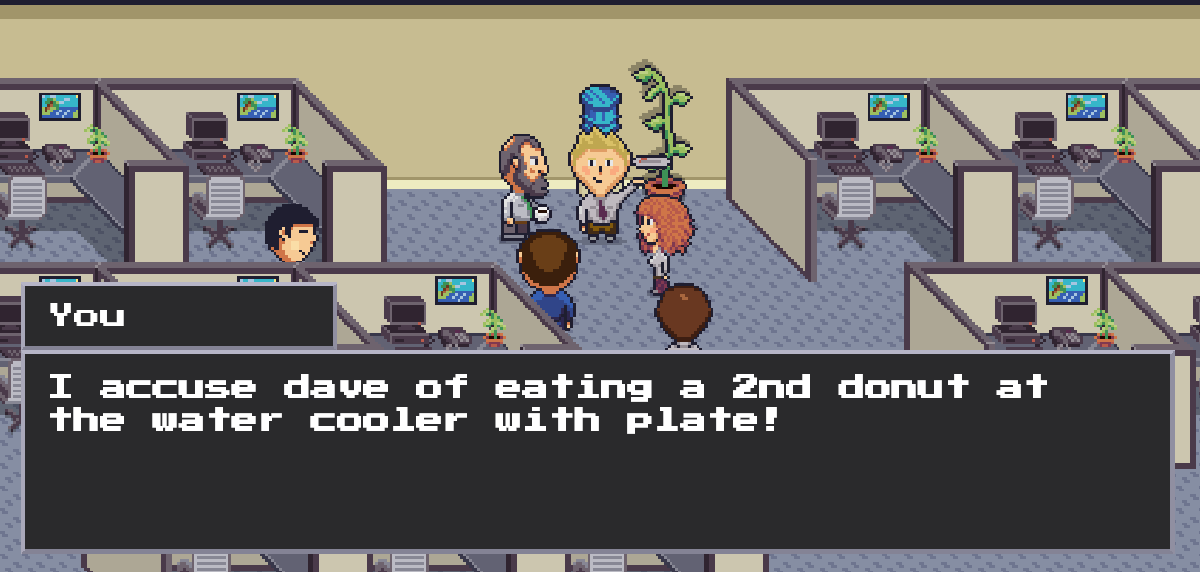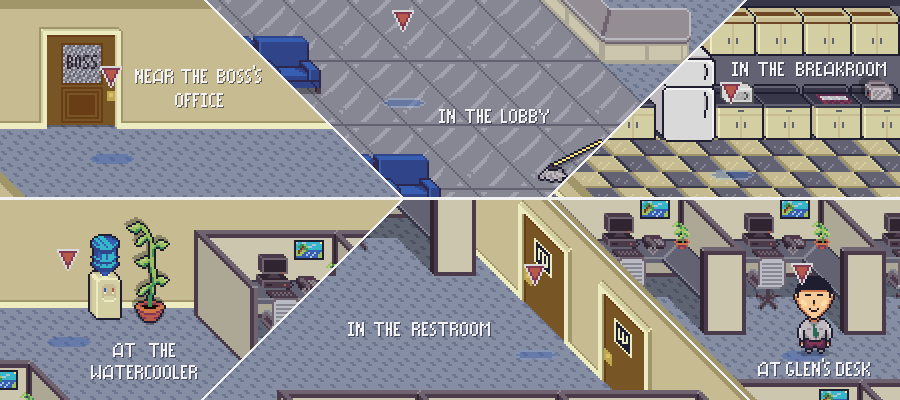 Quick Info
Title
Survive The Day Level 2
Project Type
Survive The Day Franchise
Release Date
Dec 24th, 2017
Plot
Controls
Other Links
Plot
Nate arrives to work with a box of half-dozen donuts to share with co-workers…
He lets his co-workers know he brought them donuts, drops them off in the breakroom, and then steps out momentarily to stop by his desk and wash his hands before diving in…
…when he returns, alas, they are all gone!
There are six workers present, including Nate, and six donuts. Which means someone ate two! Who could this double donut eater be?!
Controls
Space

Talk
Interact
Pickup Items

WASD / Arrow Keys
Q/E; +/-; MouseWheel
Tab

Go Fullscreen
To exit fullscreen press escape key
Blog Posts Mentioning Survive The Day Level 2
Pixel Rotator
Just because.