Project Showcasing DarkEyed and AceWayDev's Art
Two fellow pixel artists, AceWayDev and DarkEyed, released a free pixel art asset pack that I thought was beautiful. I decided to make a little project to test and display their work and to see what I could come up with.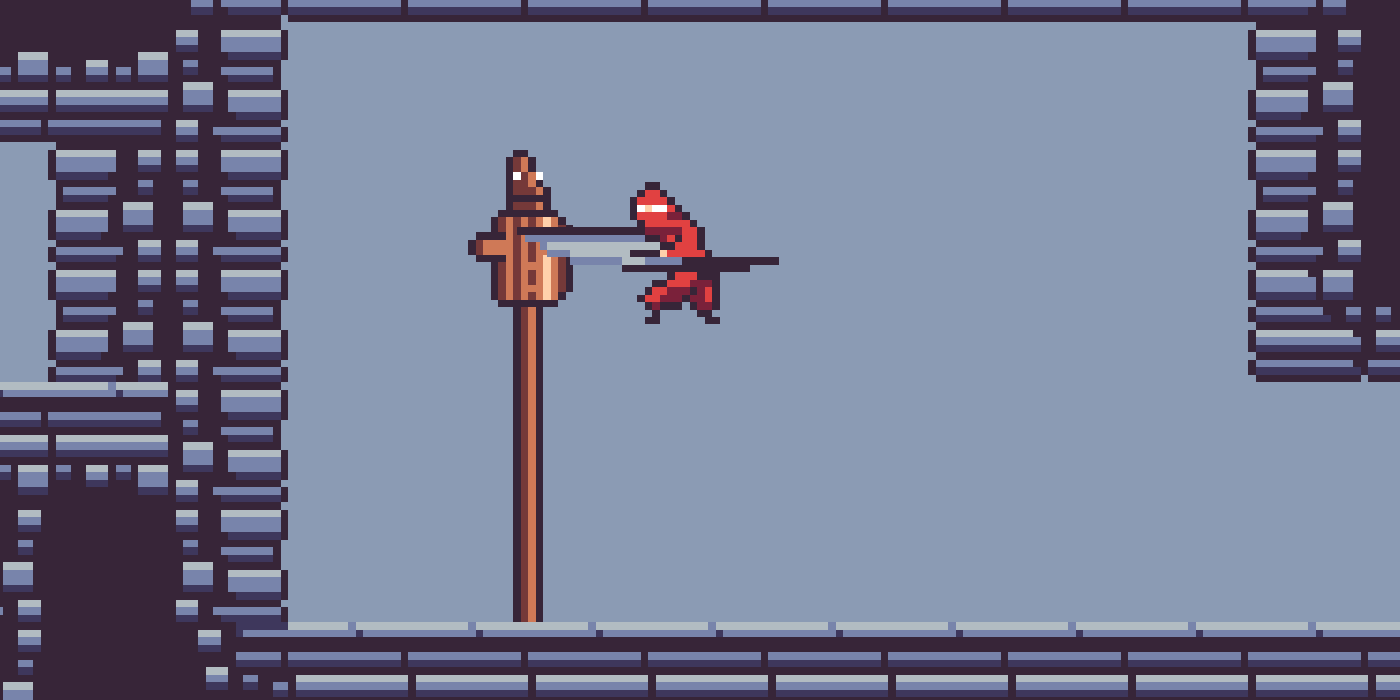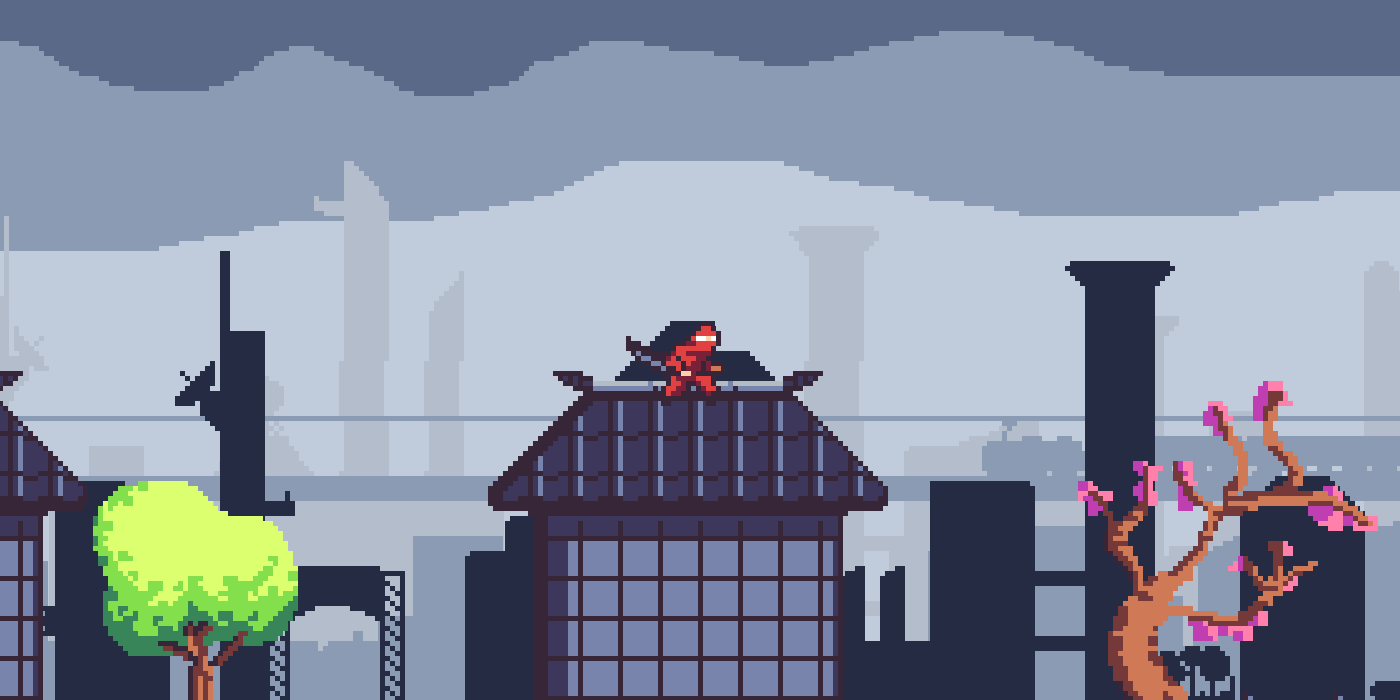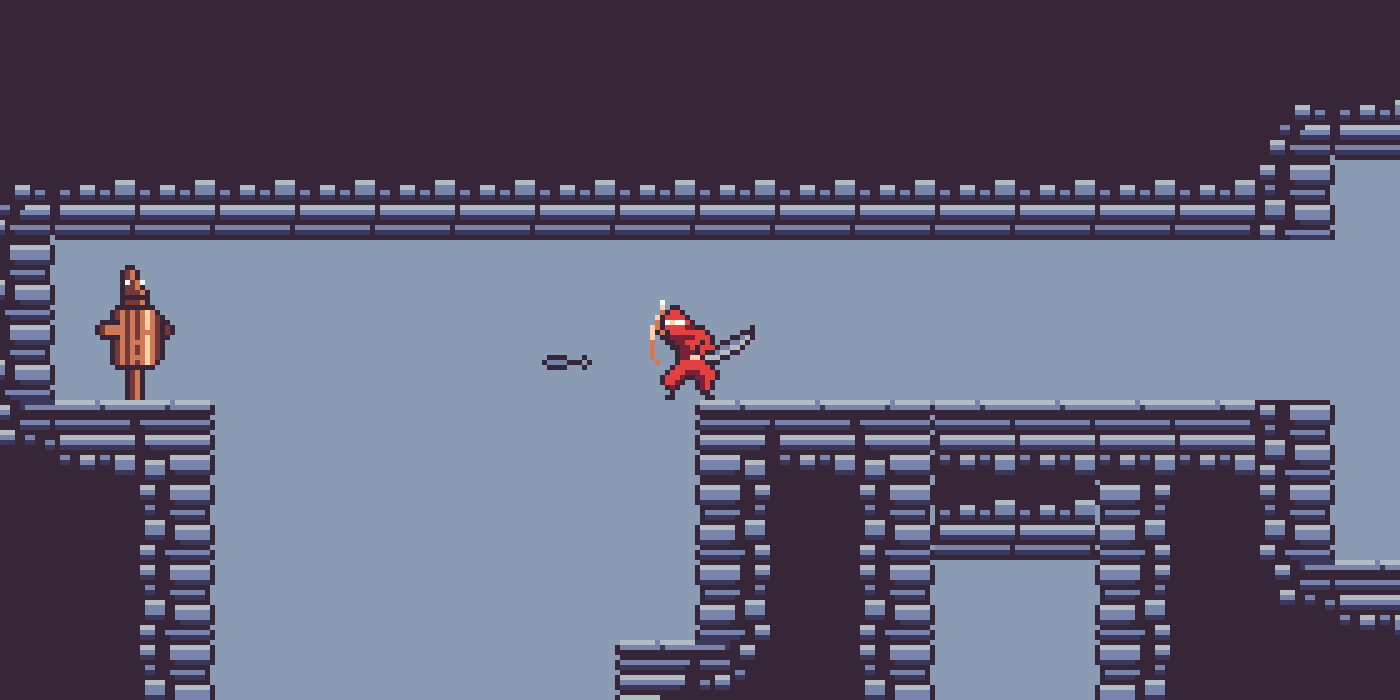 Quick Info
Tagline
Project Showcasing DarkEyed and AceWayDev's Art
Release Date
Mar 24, 2018
Plot
Controls
Other Links
Plot
In a plot that never got finalized, this ninja lives in a quaint little village but something seedly is going on in the undergrounds, literally.
Find the hidden passage to the undergrounds to rescue that something that needs rescued . . . or prevent a scheming plot of coming to fruition . . . or something, never got finalized.
Basically go underground and sort your way through some simple puzzles with the mysterious, seemingly evil, wooden training dummy.
Controls
WASD

W: Jump
A/D: Move Left/Right
S: Fallthrough

Q

Toggle Sneak Mode
Sneak mode is noticeable by moving slower and will be key to solving some (simple) puzzles

Space
Space

Throw Dagger - Ranged Attack
Pixel Rotator
Just because.