VR Break Comic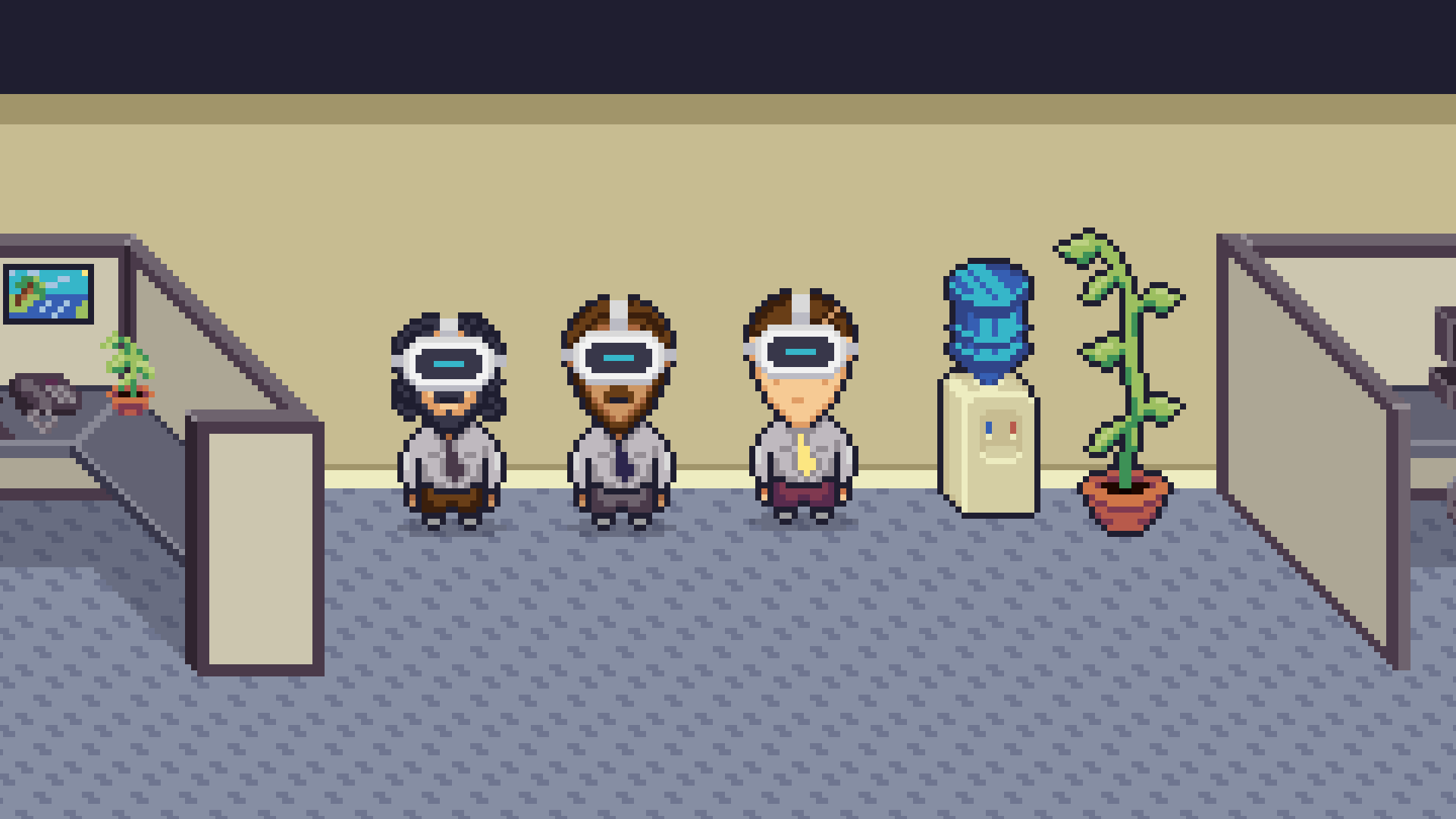 Simple little comic with workers standing around the water cooler with VR headsets on.
Are they taking a break from the office by strapping on a VR set? Do they work in VR and the break is standing up? Why do they need to be standing around the water cooler if they have a VR headset on?
Interpret it how you'd like! Hopefully with a bit of irony!
Side-note: I hope to start a comics page so I don't need to make a blog post (and filler text, ha) to get these up on the website. Plus, then visitors could scroll through them all.
You Might Also Like
Pixel Rotator
Just because.