Crypto Fun, A Survive The Day Comic
It was my birthday recently and even though I'm starting to feel like an old man I still received some birthday checks from family. I immediately thought "Ooo what crypto should I buy with this?"
Which inspired the following cartoon:
Crypto Fun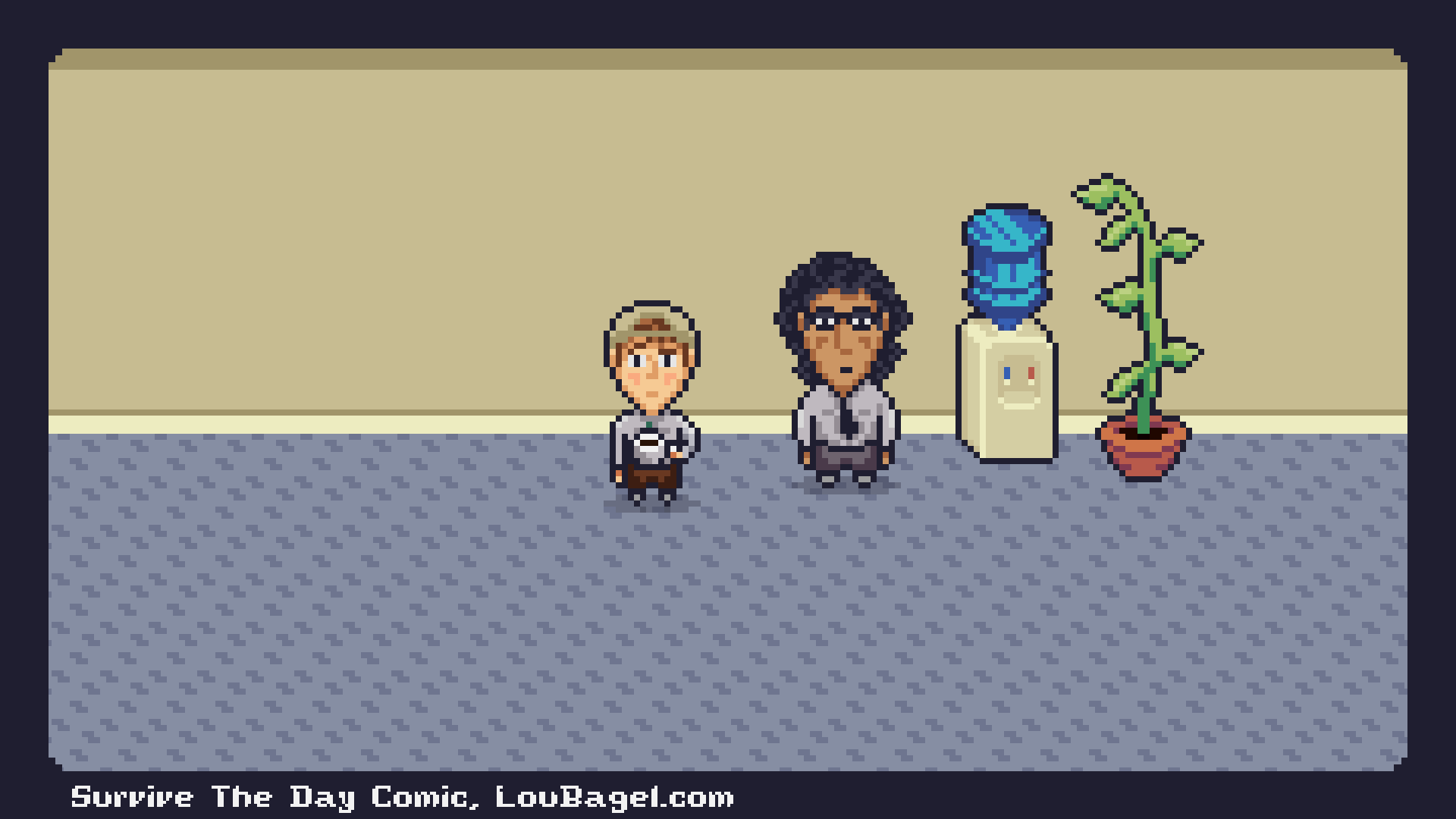 I feel like I could have come up with a better name for it but wanted to get it out while it was fresh!
Here it is in a PNG/still image: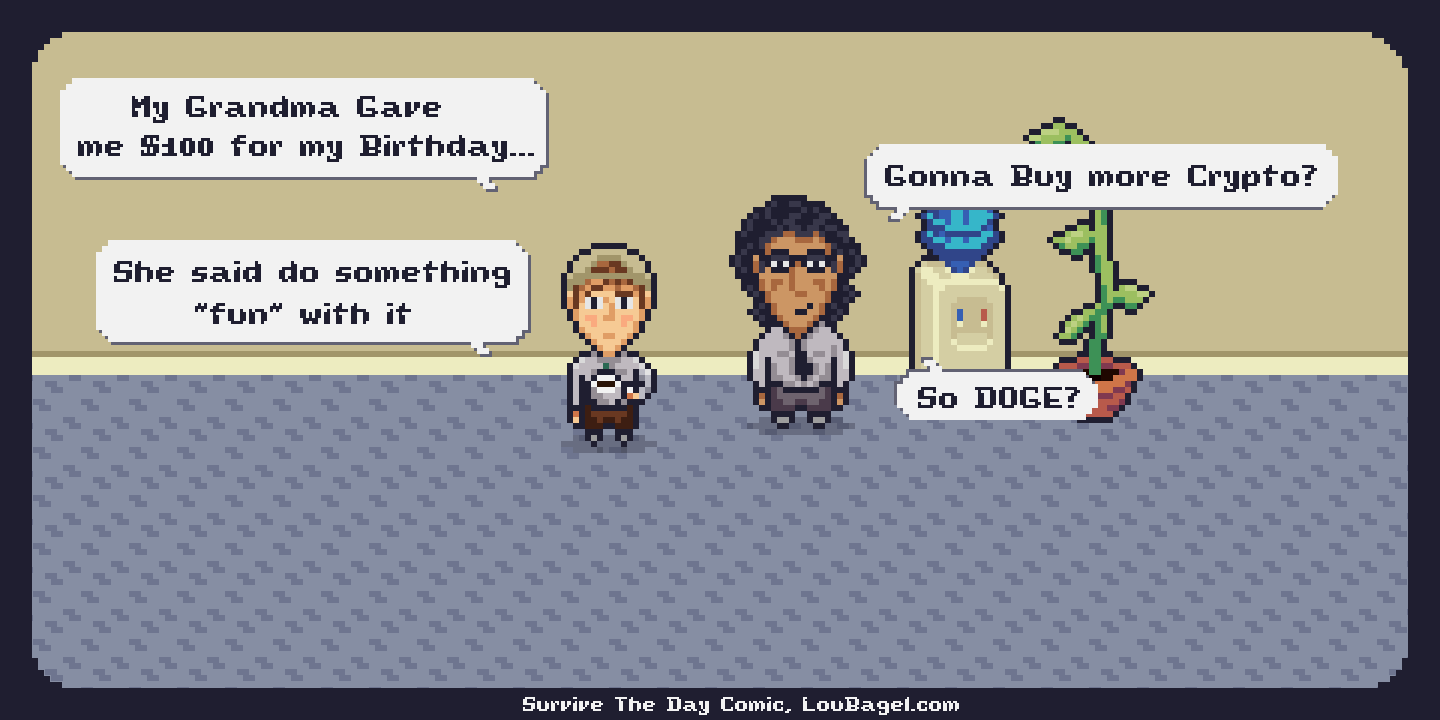 I added my website to them so you can feel free to save and share with people! Of course, if sharing on social media check the "comment" section below where I link to where I share on social media so you can RT, tag, etc me! Thanks!
Share-able GIFs
Most social media sites have their built-in GIFs via Tenor or Giphy.
Tenor
You can find this searching on platforms like Twitter and Discord:
Link: Tenor: Crypto DOGE GIF
Giphy
Giphy does platforms like Instagram and TikTok but they did not "approve" me as an "artist" so you cannot find my stuff via search. (angry emoji)
Link: GIPHY: Crypto Fun Sticker
The quality doesn't look great here but seems okay as a small sticker. I go with "stickers" on giphy, which just means transparent backgrounds, as you can slap them on top of stuff like instagram stories and tiktoks.
You Might Also Like
Pixel Rotator
Just because.