WARNING: lots of 1px by 1px blood :)
Pixel Art Frame
So I got this little pixelart frame for my birthday. It displays 16px by 16px art. The app is called Divoom which controls it. You can upload your own pixel art or browse art from others to display.
There are a bunch of other neat features. One setting displays top art from the feed which I enjoy leaving it on just to get variety.
Zombies at 16px scale
This morning I felt like making some zombies for the frame. It is difficult to do what you want at 16x16 but happy with what I came up with.

Of course that one is pretty small, ha, so here is a bigger one: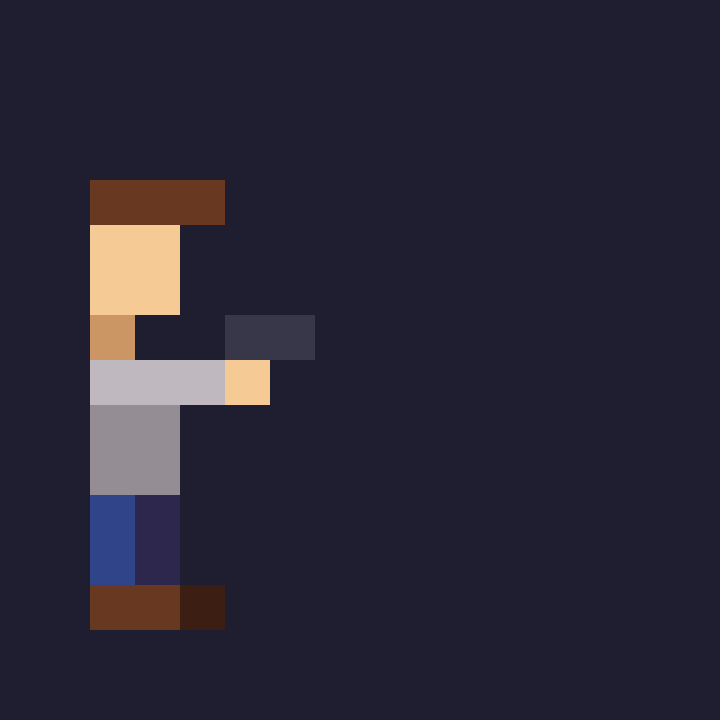 Note: the speed is different between this GIF and the frame as I believe the pixel frame might have a set speed. Not sure, haven't played around with it enough yet.
If you have a Divoom here is the link to it on that platform so you can display it on your own: Divoom Link
Then I also uploaded it to Tenor which you can share from this link: Zombies on Tenor, or the GIF button on Twitter, Discord, and some other platforms.
You Might Also Like
Pixel Rotator
Just because.