Dave-Man Wins Most Intriguing Game of 2020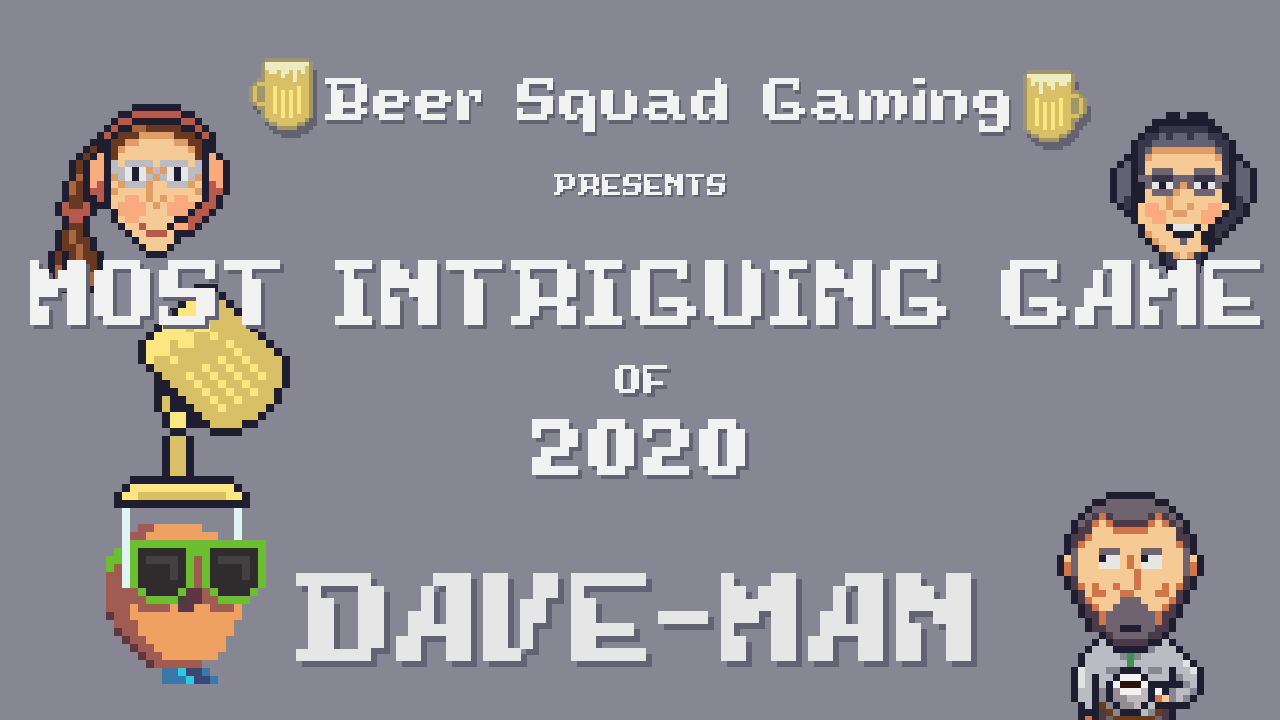 Dave-Man Award Acceptance Speach
Oh, I have so many people to thank!
Just kidding! Well, actually I could thank a lot of people, but I'm not trying to hear the wrap it up music!
I will thank the other team member of Team Bagel, Scowsh, who did the amazing Dave-Man Soundtrack, my Kickstarter Backers, all my Twitter peeps, every media person that covered Dave-Man or streamers or anyone else spreading the word, and of course Beer Squad Gaming for giving me this award!
Beer Squad Gaming 2020 Awards Show
Here is the video for Beer Squad Gaming's Awards Show:
Here are a couple of quotes about Dave-Man:
Thanks for the kind words!
Personally, I'm not a gamer that goes for the "almost impossible" category of games, but I tried to ramp up levels according to the player's success.
Quick 2020 Reflection
So we all can agree that 2020 was not a good year in the history books. I just needed to say that so now I can point out some positives for me; lets look at a few silver linings.
Most importantly for me would be the finishing of my first commercial game, Dave-Man. I had been dabbling in game development for years but finally committed to a project and finished it in 2020.
Honestly, it didn't do well. Reviews, reactions, and feedback weren't horrible but just not may people played it. So of course sales didn't do well but I also gave away over 200 free copies of the game and still didn't see download numbers go over 100.
Still happy and feel accomplished that I finished a game but it definitely takes "the wind out of your sails" not seeing any reaction.
But receiving an award for Dave-Man really turns a negative into a positive.
I could easily just shrug this off thinking "the award isn't bringing in much sales" or "its not like its an emmy" but lets just stop and think for a second.
I finished my first video game. Your first of anything isn't really expected to be good. But one person, that plays a lot of different video games, thought this was the best video game they played all year in one category! And they declared that to everyone they know!
So thank you very much Andi!
But Screw you Ant with your horrible taste in ga...
Just kidding, thank you both!
About Beer Squad Gaming
This isn't the offical description, but they are two chill and friendly peeps that like drinking beer and playing video games!
And what more? They support the indie developers!
Doesn't matter who you are, if they like your game they will share it on their channel and help out however they can. Such great people!
So definitely return the favor by following the Beer Squad Gaming YouTube Channel and Beer Squad Gaming Twitter, or whatever your fav social.
Their Discord is super-active as well, so that is a great place to join! I don't have an invite link but it should be on their Twitter or YouTube, so definitely join that if you are an IndieDev or just a fan of Indie Games!
Dave-Man Media
I don't have anything else for this blog post but just in case you aren't familiar with Dave-Man yet I thought I'd share some screenshots and YouTube Videos:
Dave-Man Level Screenshot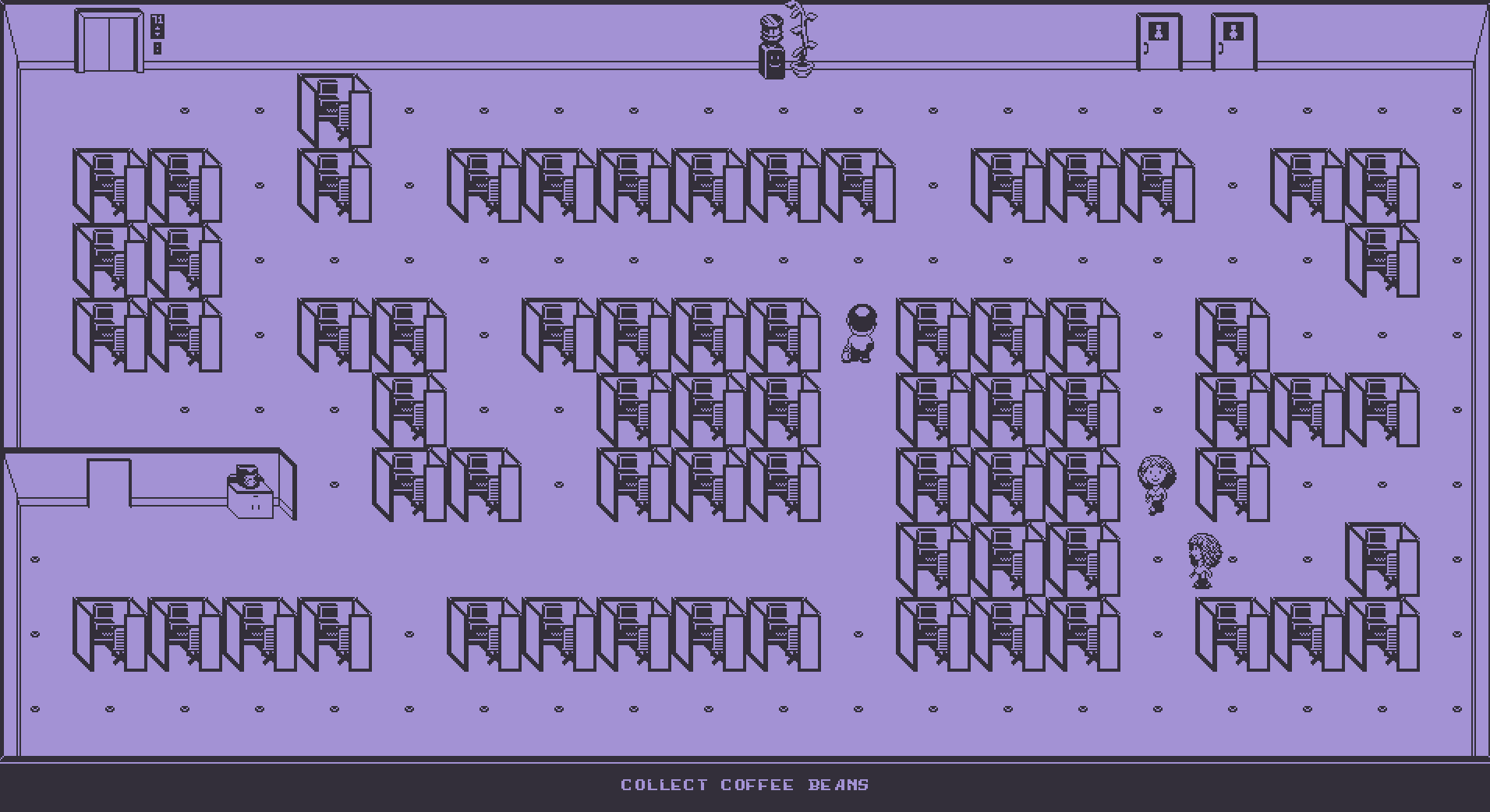 Dave-Man Steam Trailer
Dave-Man Home Screenshot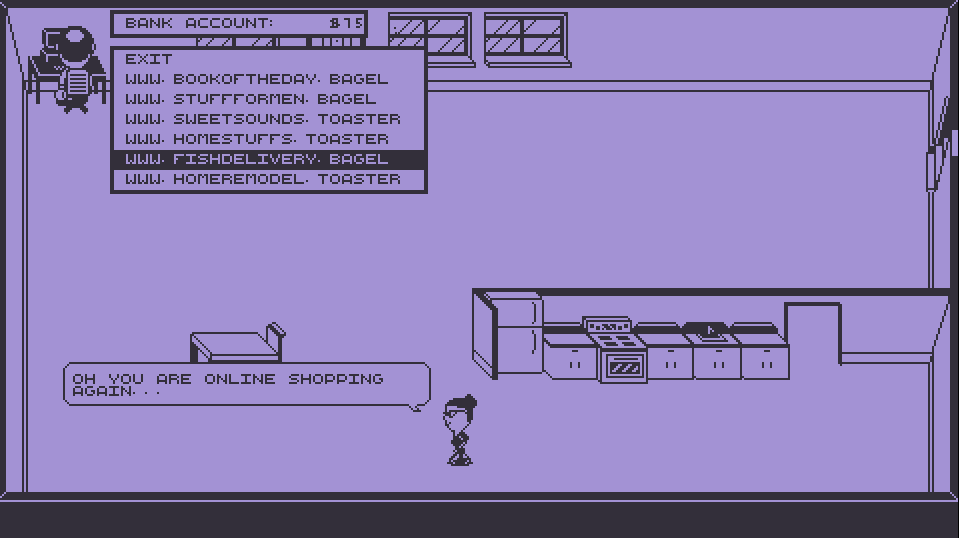 Dave-Man Review Trailer
And of course, here is a link to the Dave-Man Steam Page: